Ask an expert: Will my supervision hours transfer?
About our expert:  Cara Sanner serves ASWB as a member services specialist.  In her role researching social work regulation on behalf of the association's member boards, she knows all about jurisdictional requirements for adding a new license.
Cara says: Social work licensing standards are similar across states, but differences in supervised clinical practice experience can sometimes create challenges for licensees seeking additional licensure in another state. Licensees intending to use hours earned in one state to obtain a license in another state should contact state boards directly for guidance on requirements. Links to board licensing websites and regulations and reports with detailed information about state clinical supervision requirements can be found on the ASWB website.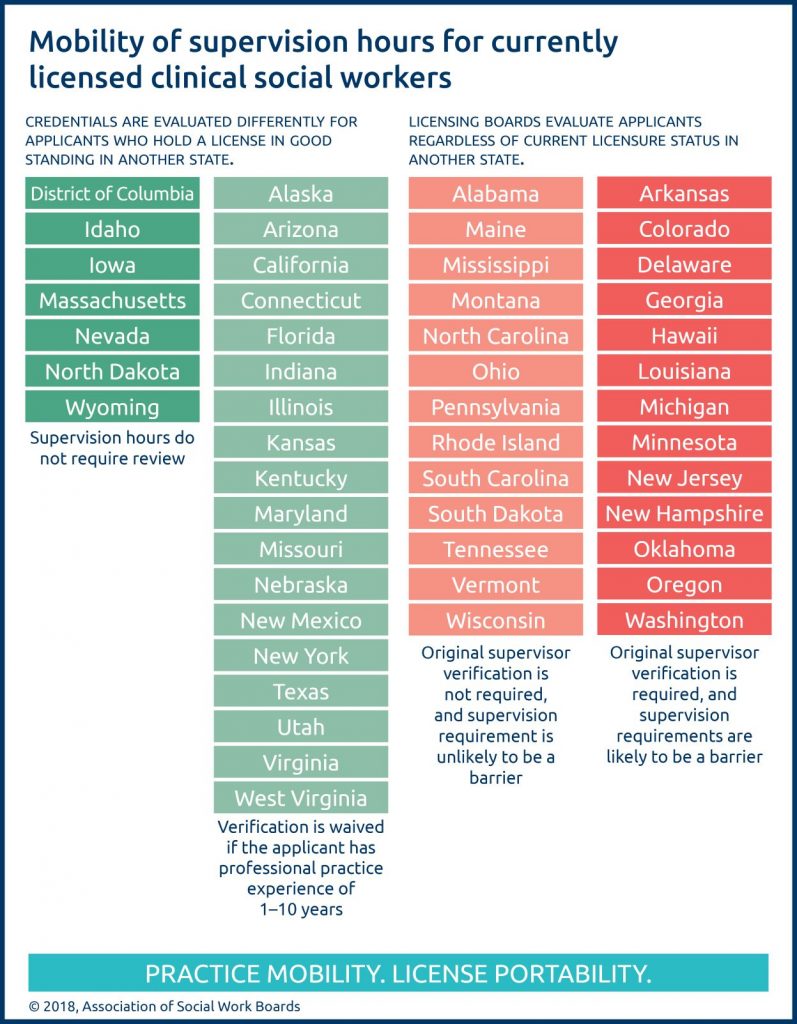 Many states have requirements that affect the transfer of supervision hours.
They may include
How the supervision is earned
A formal supervision plan is required
The frequency of supervision is specified
Total number of hours of supervision is specified
Total number of hours in direct contact with supervisor is specified
Method of supervisor contact specified (distance/group supervision restricted)
Hours in direct contact with clients performing clinical social work is specified
Who performed the supervision
Supervisor must be a licensed clinical social worker
Supervisor minimum practice experience once license specified
Supervisor initial training requirements specified